With apologies for missing a couple of weeks -
we're back to picking fresh tracks to feature in our New Music Bin.
---
---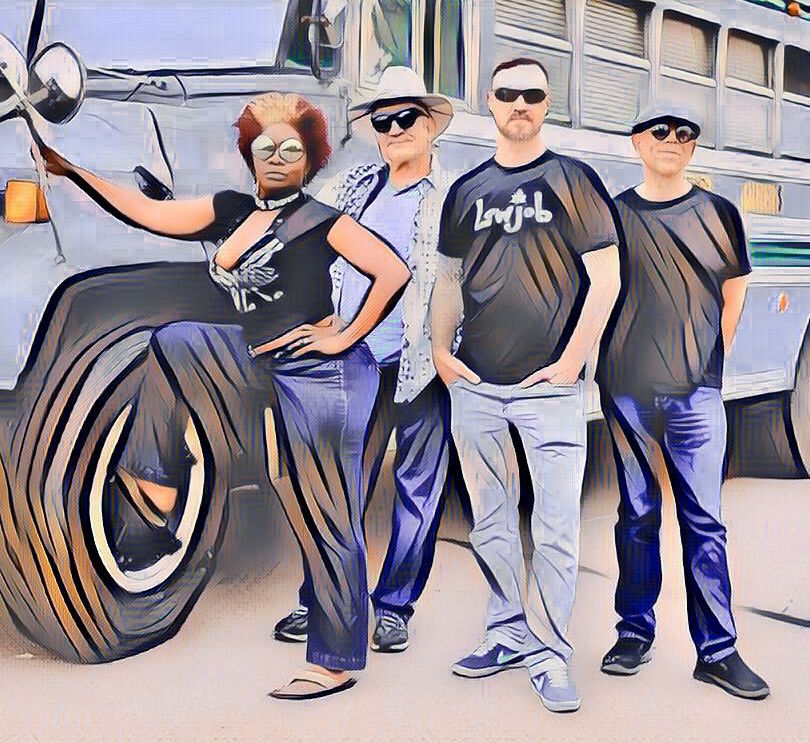 A new entry to our roster of artists, this Colorado combo won the Mile High Blues Society competition a few years back. Like so many emerging bands, its takeoff was hampered by the pandemic. This single should bring them more attention beyond the Rockies. The current line-up includes Larea Edwards on vocals and violin, Jimmy Ayers on piano, Hammond, dobro, and slide guitar, Mahlon Hawk on bass and Seth Bennett on drums.
---
The Arcs: Keep On Dreamin'
---
This band led by the inescapable Dan Auerbach has announced the January 2023 release of
Electrophonic Chronic.
The album was mostly recorded before the 2018 death of bandmate Richard Swift, and Auerbach says finishing and releasing it was "a way for us to say goodbye to him ... It was heavy at times, but I think it was really helpful to do it."
---
---
We wanted to feature one more track from
Young Blood
before (ahem) it's too late to call it "new music." This is the opening track on the LP the South Carolina blues-rocker released late this summer - produced by the aforementioned Auerbach.
---
Arctic Monkeys: I Ain't Quite Where I Think I Am
---
Twenty years into their career, the band from Sheffield, UK, is "taking a bigger step back from the sinewy guitar rock that made them superstars,"
WFUV Radio writes
about their upcoming album. "Alex Turner and his bandmates go heavy on orchestration on
The Car,
and excel at that dynamic cinematic landscape, steeped in rumination and preoccupied with matters of the heart."
---
---
Singer, songwriter and multi-instrumentalist Natalie Mering got her start in Portland, Oregon's noise/experimental scene in the early 2000s,
AllMusic informs us
. Over time, her music "grew more straightforward without losing its haunted edginess." The fourth Weyes Blood studio album,
And in the Darkness, Hearts Aglow,
is due in November. Mering describes this track as "a road song set along the titular stretch of Southern California's Interstate 5."